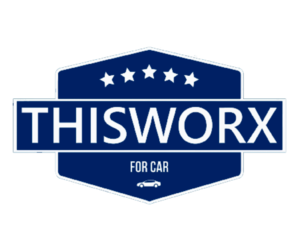 The Only Car Vacuum You Will Ever Need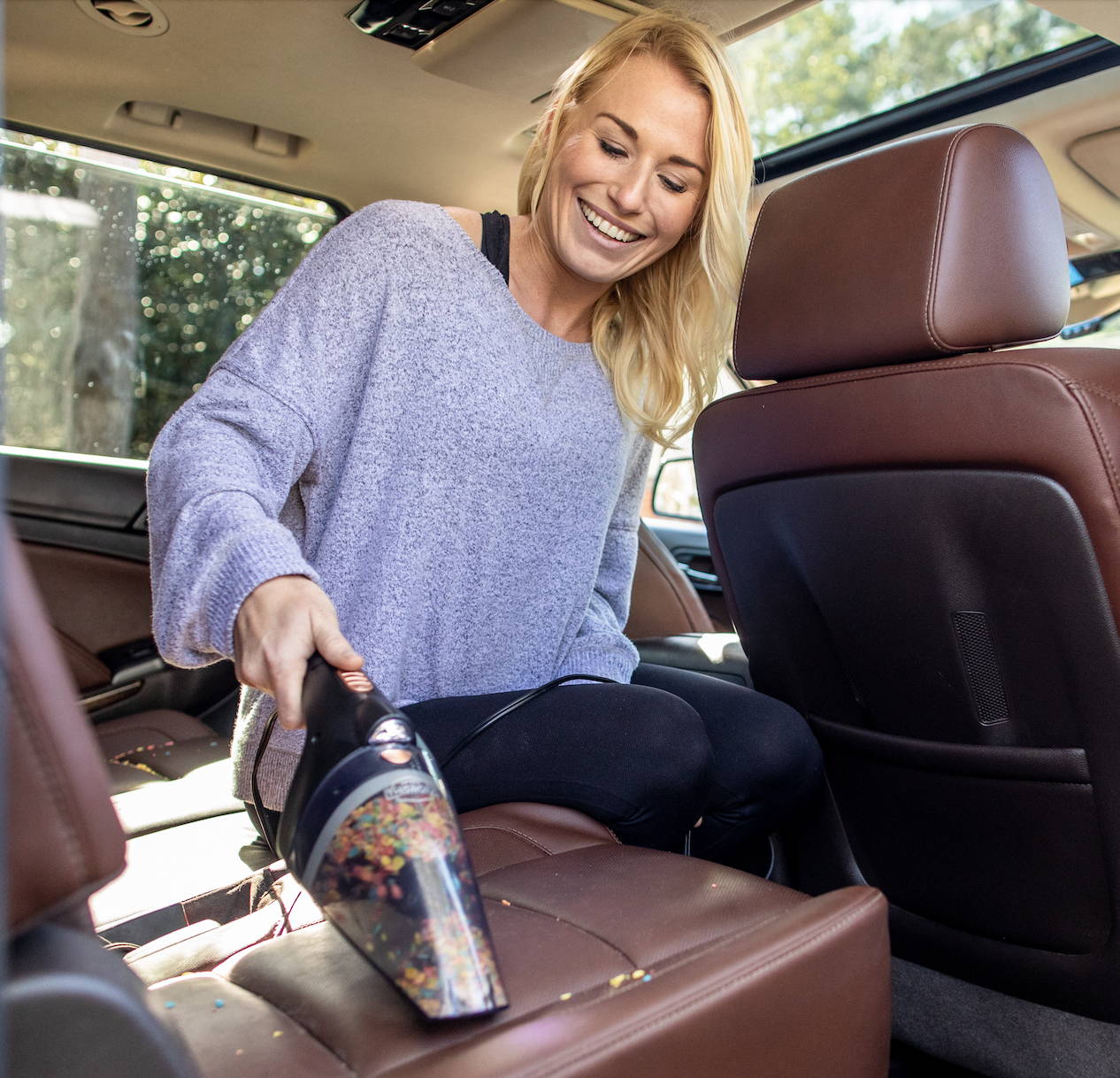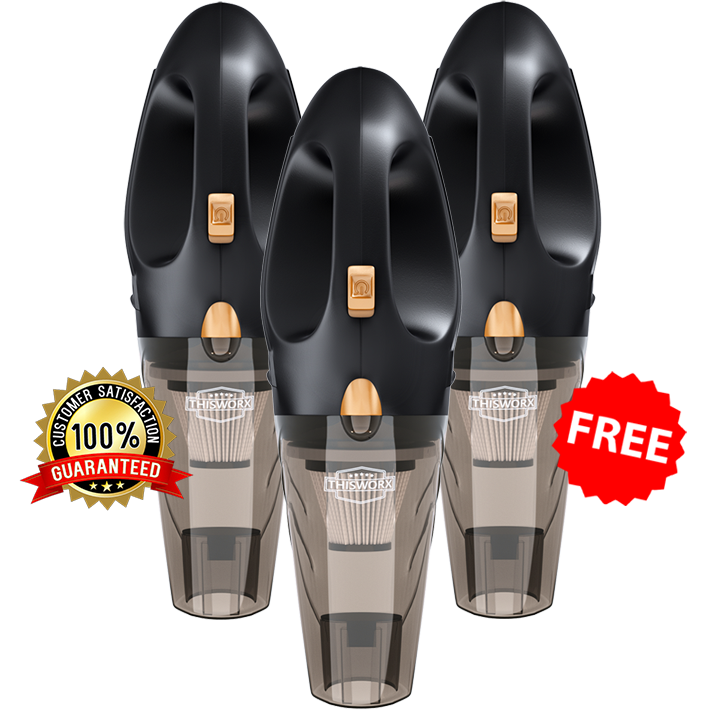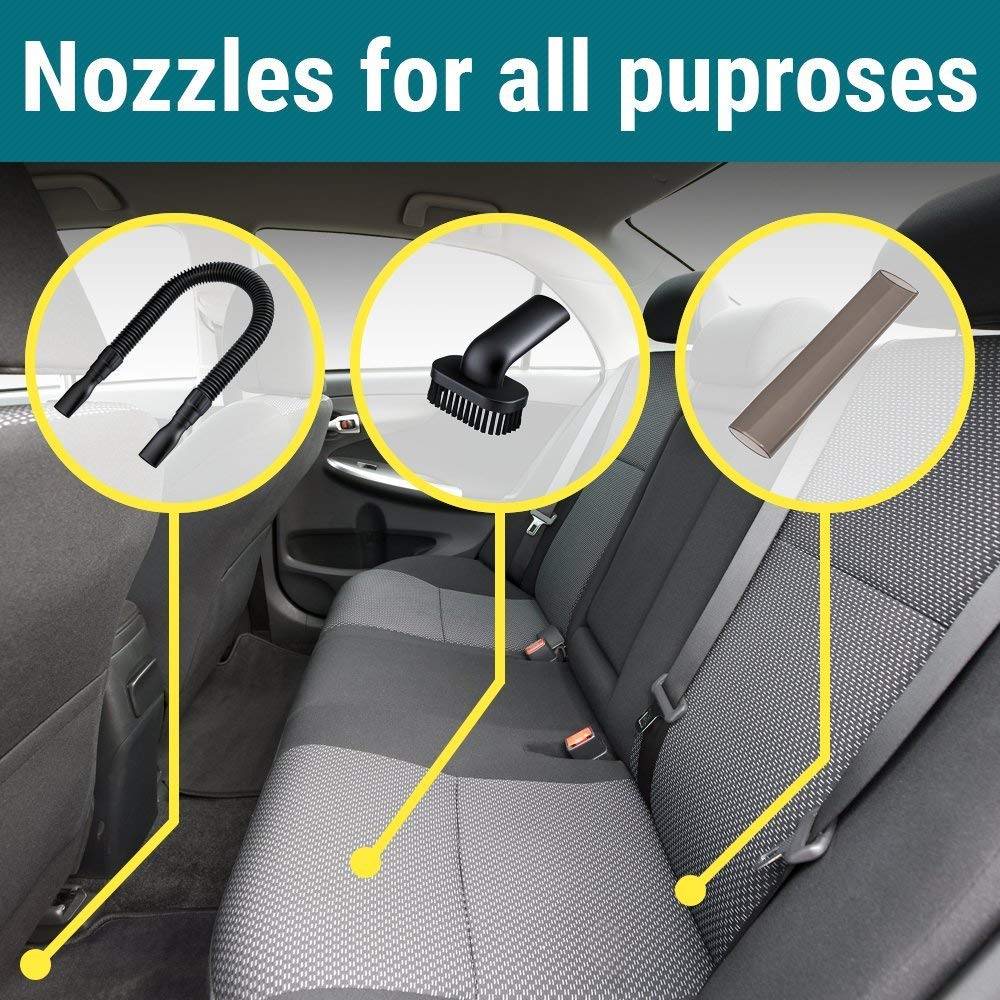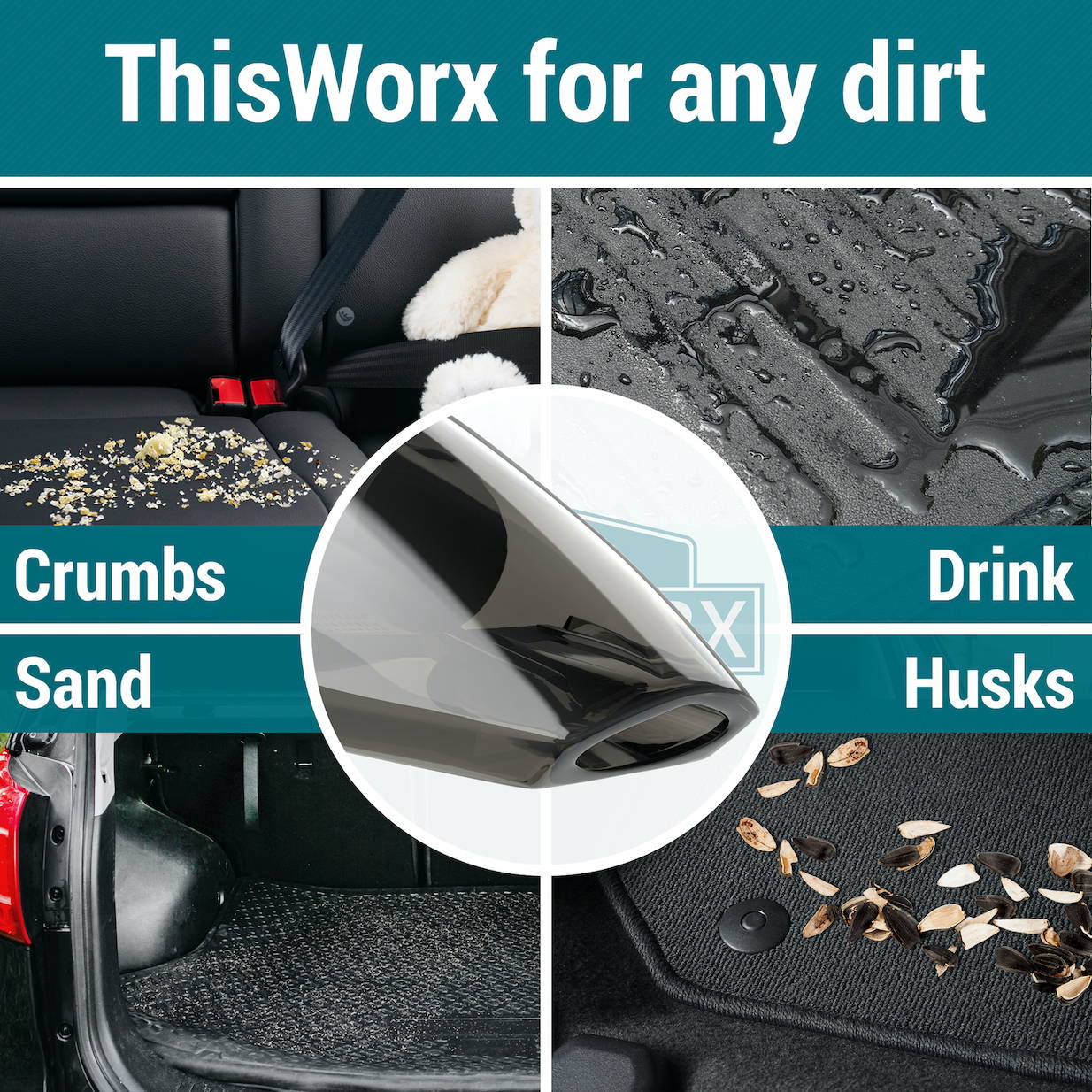 ★★★★★ 25000+ Customer Reviews
Powerful suction but less noise

Made for quick and easy car clean-ups

Easy to carry, lightweight for use
🛒 ​ Limited Stock: Order Now


"This thing is awesome! I own three dogs and it is just a nightmare pulling out my extension cord to vacuum my truck. I can now just plug this little guy into my 12v car outlet and I'm good to go! Also the attachments are fantastic."
Clean all messes from bumper to bumper
You spend a lot of time in your car, that's a given. Stuck in traffic, running errands, driving the kids to school, your car is like a second home and just like your home, it needs to be cleaned and loved. But washing the car regularly can be a time-consuming affair, loosing hours every time your car needs a thorough cleaning. What you need is a revolutionary portable car vacuum, that will keep your beloved car like brand new and will save you time & money. ThisWorx is a game changer when it comes to car cleaning, small and compact, it connects to your lighter port, and can reach every small crack where filth might hide.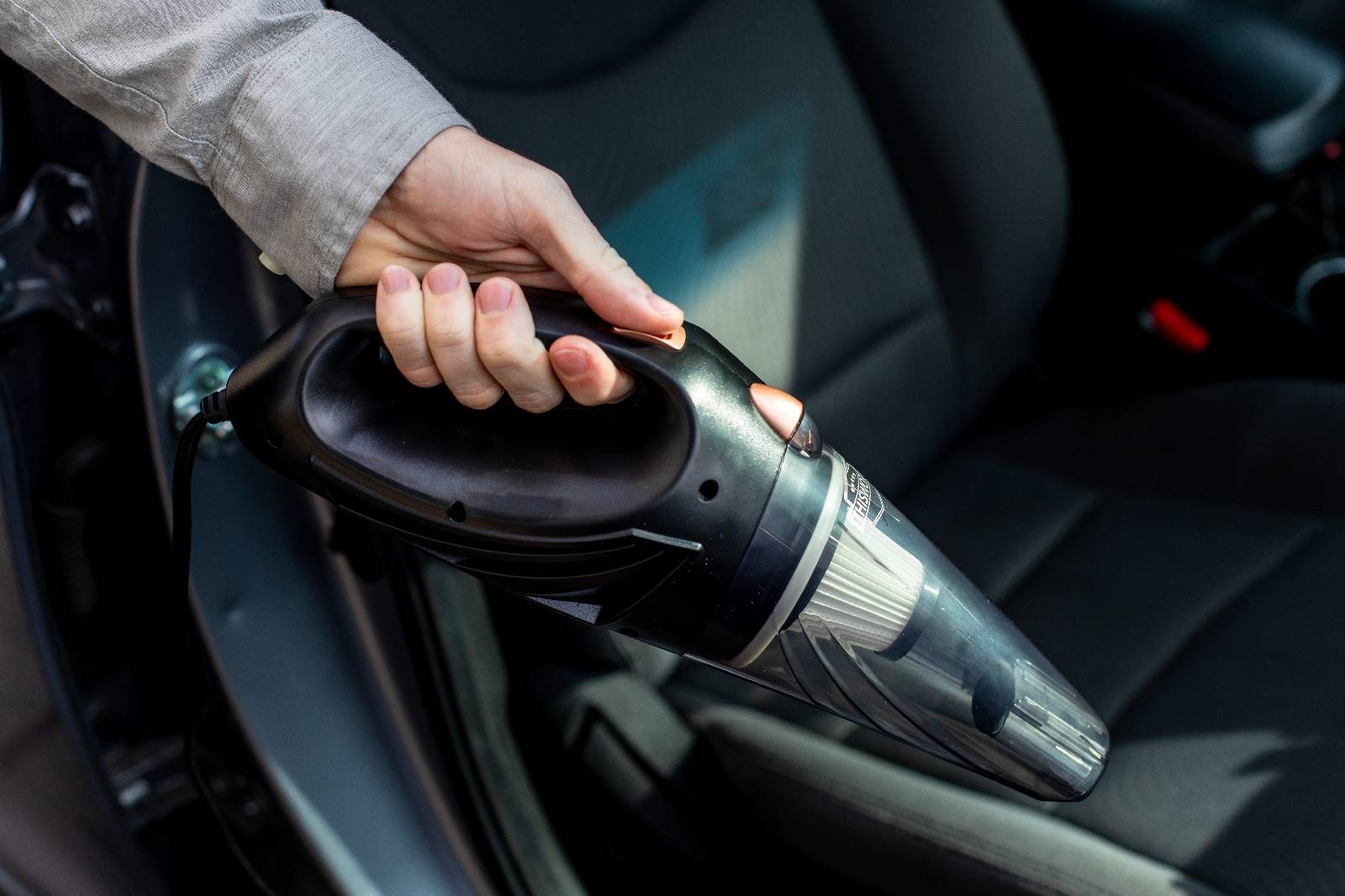 Easy to use and reach every nook and cranny of your car, our portable vacuum has a transparent trash container so you can easily see when it's time to empty it and a protective lid so the trash won't spill in the car by mistake.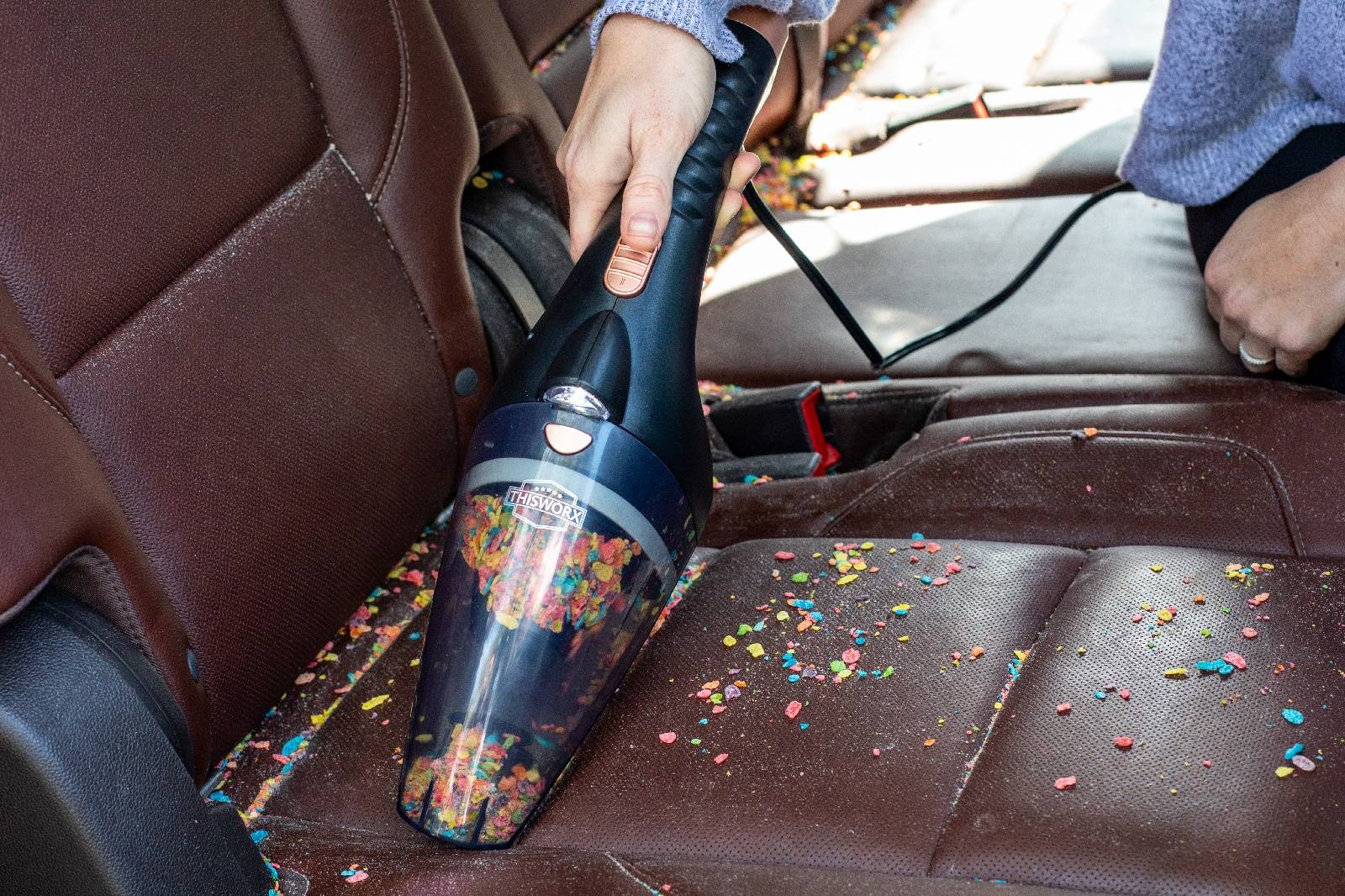 When power meets compactness
Imagine a powerful vacuum with 106W & 8.8 amps motor and metal turbine for the ultimate suction power. Now imagine you're holding it easily in your hand because it only weights 2.4 lbs.! That is not just a fantasy, that's our portable vacuum, equipped also with a 16 ft cord for maximum coverage.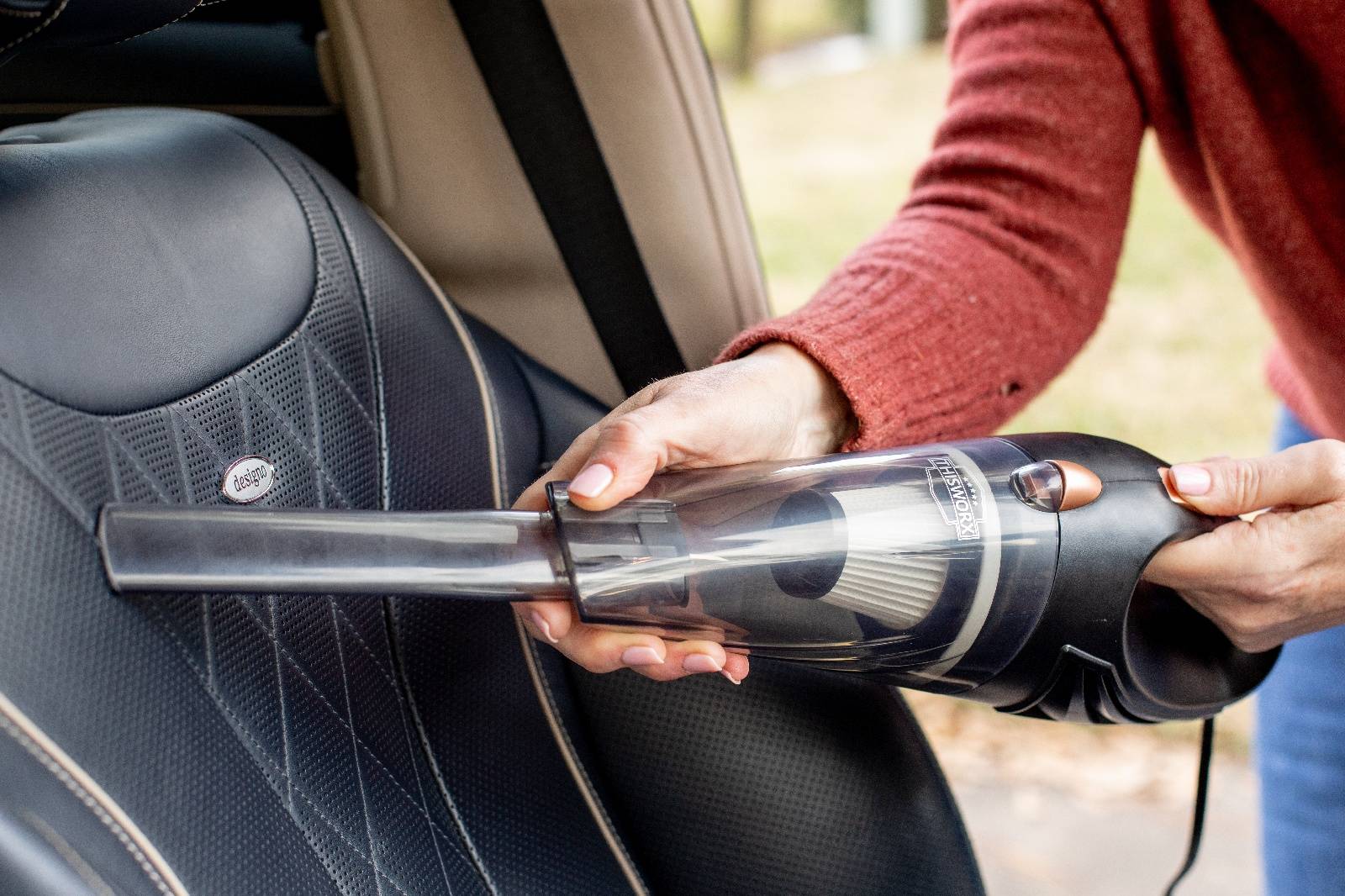 Professional cleaning at your finger tips
The portable vacuum comes with 3 all purpose nozzles: a flathead hose for hard to reach areas, an extension tube for under seats, cracks & crevices and a brush head for carpets & upholstery. Also includes a carrying bag for easy storage, a special filter cleaning brush and a spare HEPA filter.

What's the secret that makes customers fall in love with ThisWorx?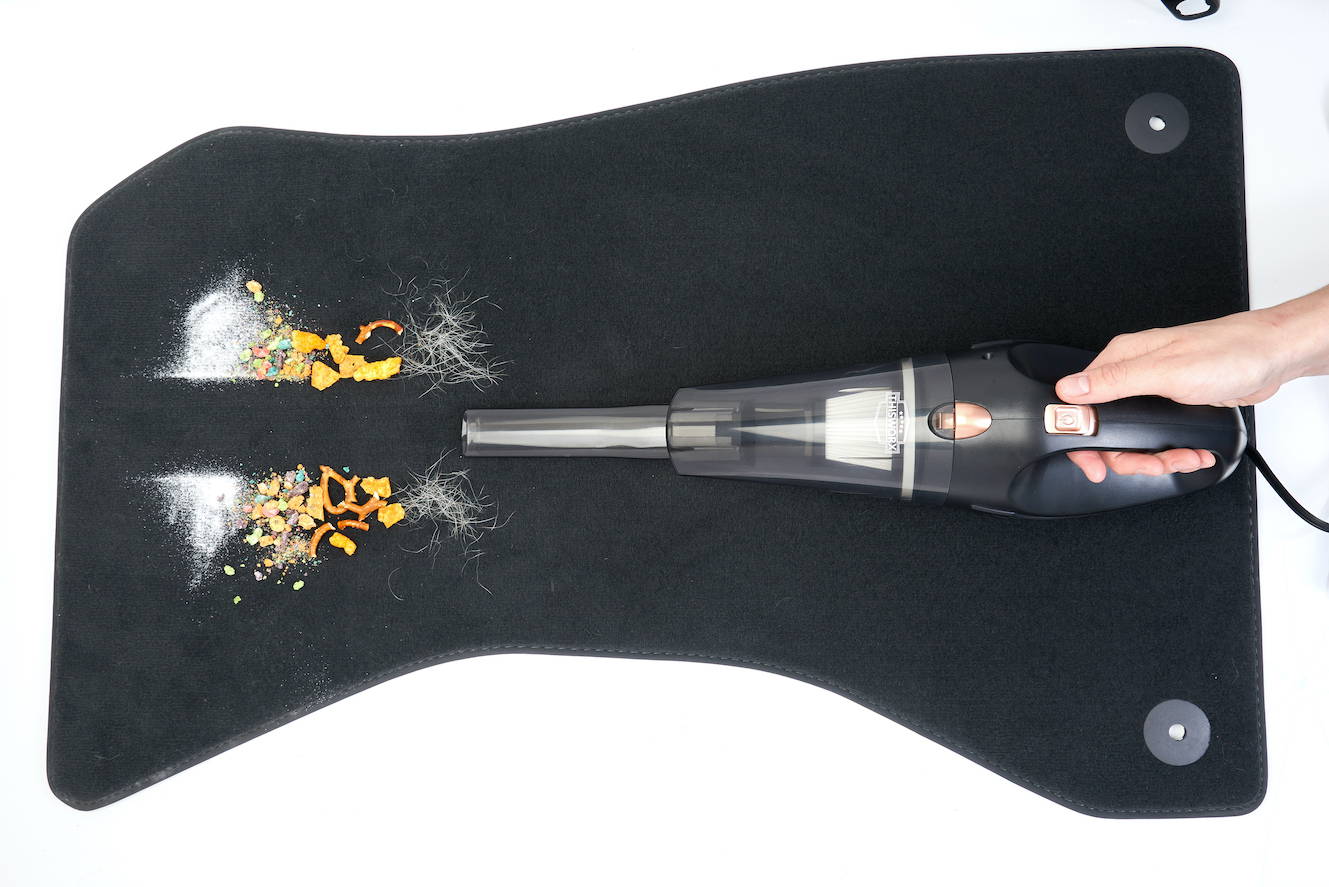 Our products combine innovative problem-solving ideas, new technologies, premium quality materials and extensive research.
We develop only the best solutions for your car cleaning needs.
Our high-end products are also backed up by professional Customer Support services, making sure you get the best customer experience with ThisWorx.
30 Day Money-Back Guarantee It Works or You Don't Pay
We want you to be 100% satisfied with everything you buy from ThisWorx. And if you're not entirely happy with your purchase we will refund your money in full, or exchange the goods. All we ask is that you contact our customer services and then return the portable car vacuum back to us.

The benefits of using ThisWorx
16 ft cord for maximum coverage
Weak motor & weak turbine
Short cord, very limited coverage
The internet's favorite vacuum cleaner


Don't just take it from us...
"What a great little car vac! Suction is good, even small stones, flexible hose and different heads great for the crevices that a full size vac nozzle can't reach. The brush is small but perfectly formed and got the dried mud off a treat. I am very happy with my purchase."
"Everything you need to vacuum your car. Just make sure to have your car running when you use it. If not the power comes and goes. Also come with really useful hose, brush, and skinny extension to get into tight places."
"Great quality and works very well. Plenty of tools to get in all the hard to reach places. Good suction and length of cable."
Nina M.
I got this for my husband for Father's Day. Now lucky for me he'll be away for work :( but this means I got to vacuum my car out with it first. And man.... I think I'm just gonna keep it and let the labor be his gift. It fits perfectly in the center console of my 2017 equinox with the catch all tray of the console in place even!! The suction is pretty powerful and the attachments are awesome! I think it's a must have for every mom for maintenance, we just took a road trip and I was not expecting it to work nearly as well as it did. I can't wait to get to work on his pride and joy and get her shining like new again.
43
Julia B.
I'm glad to have such a great stuff in my car. It cleaned out all the garbage, which I accumulated over the past autumn and winter in the car.At the end of October my husband and I went to the ocean and as we tried to be neat - the sand was still in the car. Finally, I got rid of it!Now my beauty again is clean, as on the first day, when I bought her.
39
Jen S.
This little vacuum is the bomb! I just got a new car with black interior, so as you might imagine, I can see every little speck of dirt etc. Using this car vacuum, every speck quickly is taken care of. The cord is long enough to reach every part of my SUV, and the attachments are all useful for different areas of the car interior and floorboards. The filter is easy to remove and is replaceable with the free filter provided
134
Valeria N.
I've never cared for the car I had before. With a 3 year old, it's hell. But this thing, baby Jesus, I love it. I plan to keep my 2016 Ford Escape, affectionately called Sushi, cleaner and more organized. Sure I might have to clean it out twice a week, but I don't have to spend money on getting someone to do it for me. Love it. Love how long the cord is. Love that it picks it everything and has the attachments.
62

Is the cord long enough to reach the back seat?
Yes, it is. With 16ft it is even long enough to reach the back of larger cars
How do I clean the inside of a vacuum cleaner?
It's very easy. Let me give a step-by-step manual.
#1 Take off the dust container using a button on the top of the vac
#2 Pull out the HEPA filter. It may ask for a little more strength for the first time.
#3 Depending on how dirty the filter is you can just clean it with a small brush or with water
Will this clean between the crevices of the console area where buttons and such are?
Yes, this vacuum has many attachments, perfect for easy cleaning in all those hard to clean areas of your car.
Everything you need to easily clean your car; car vacuum cleaner long elastic hose (compatible with other nozzles)
narrow plastic tube nozzle brush nozzle (excellent for removing pet hair from fabric!) carry bag for easy storage small cleaning brush Hepa filter owners manual
How much does it weigh and how is the suction power?
Our handheld vacuum weighs only 2.4 lbs but has a high power, 106W & 8.8 amps motor and metal turbine for the ultimate suction power.
Does it come with different nozzles?
Yes it does! The car vacuum set features 3 all-purpose nozzles, a carrying bag for easy storage, a special filter cleaning brush and a spare HEPA filter.
What is the return policy on this product?
We're positive our hand-held vacuum will revolutionize your car cleaning habits! But, just in case you ever have an issue with it, our Customer Support team is ready to assist you with no question asked replacements. But if somehow you are unhappy with our product you can return the item for any reason in new and unused condition: no shipping charges.